Our daily email recaps the big issues of the day from a fresh perspective.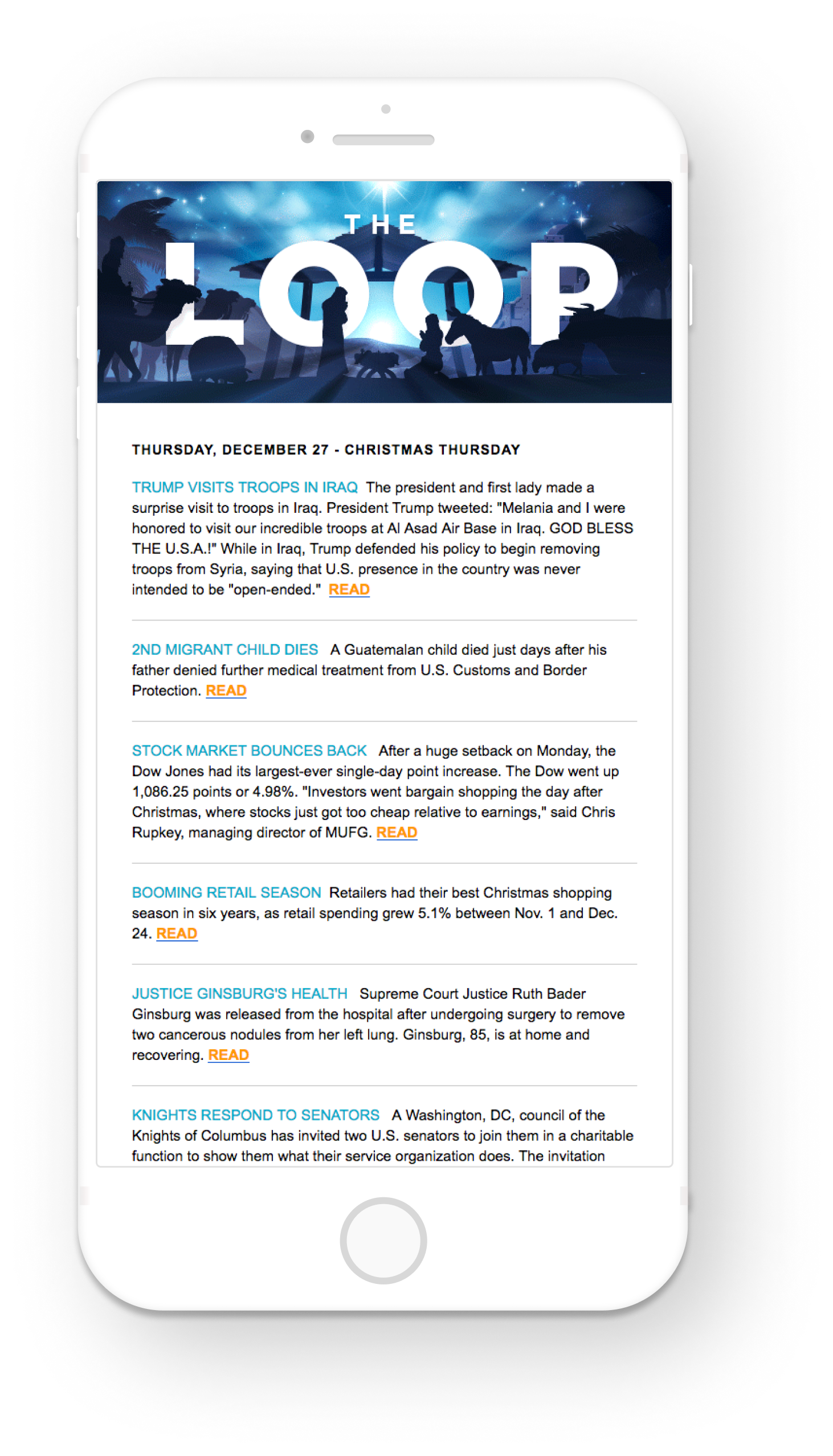 FROM OUR READERS
I strongly recommend subscribing to the Loop from CatholicVote as a way to stay informed about the world.

Thank you, CatholicVote for the Loop and always providing fast news, updates, and insights!

I love this news source! Join me with this easy-to-read daily news digest.